Become a TCR expert
TCR is a world leader in Ground Support Equipment for Airports. To support our growth, we are always looking for experts to strengthen our team. The company offers expertise in Maintenance & Ramp Assistance and Fleet Management.
Through the years we've identified a few key traits that are common among our most successful employees. Ranging from passion and accountability, integrity and open-mindedness, these traits form the foundation of our culture and we hold them in highest esteem. In the end, it's a simple proposition: At TCR we are not only experts at what we do, we are also proud of how we get things done.
Countries

0

Employees

0 +

Presence in airports

0 +

GSE assets for rental

0 +

units

Why work at TCR:
Our culture allows our 'Experts' to thrive and flourish, by providing a comprehensive training platform for bright talents to develop.
Testimonials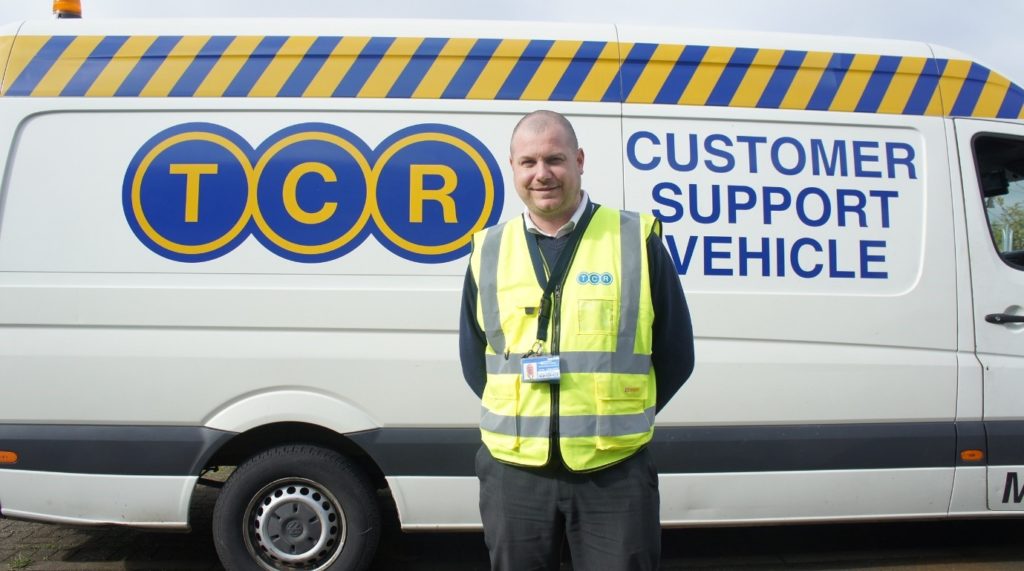 Darryl Beswetherick
I have worked for TCR for over 2 years and never looked back. I first started as a GSE Technician and soon became Workshop Supervisor enjoying the variety of work. One day I could be in the workshop and the next day I would be Airside on the front line assisting our customers.
The work-life balance here at TCR is brilliant, and as for progression, I am proof of this as I am now the Operations Manager of the Luton Site where I first joined.
Our values
Passion

Our passionate employees are the driving force behind TCR. Together, as one powerful team, we achieve great things.

Integrity

Our values are our strength. TCR is a great place to work, where we treat everyone with trust and respect.

Responsibility

Experts take responsibility for their actions. Every employee is an expert in his or her field. We do what we say and say what we do.

Open-mindedness

We are entrepreneurs with a pragmatic approach. We inspire each other and use our creativity to find solutions.
ABOUT TCR
World leader company in GSE
TCR is a world leader in Ground Support Equipment Solutions. Our core business is rental and maintenance of ground support vehicles. We make sure that large logistics companies and airlines always have the best vehicles at their disposal. From Belgium to Australia, from luggage carrier to airplane tractors.